Roller press granulator
---
The ton bag packing machine is a large scale weighing packaging equipment which is used for tons of bags. It is a multi purpose packaging machine with electronic weighing, automatic bag removing and dust removing. It has high degree of automation, high packaging precision, packaging speed can be adjusted, the structure is superior, unique hydraulic lifting system for handling tons of bags is particularly easy, the process is very convenient. Tons of bag packing machine is suitable for chemical fertilizer, mineral, chemical building materials, grain, feed industry, the packaging of tons of materials.
Product overview
Automatic operation in packaging machinery industry is changing the way of action and packaging containers and materials processing methods. Realization of automatic control of the packaging system can greatly improve the production efficiency and product quality, and significantly eliminate the error caused by the packaging process and printed labeling, effectively reduce the labor intensity of workers and reduce the consumption of energy and resources. Equipment constitution: Special packing unit particle packing, conveyor automatic folding and sewing machine.
Weighing weight: 25-50kg/bag
Design of weighing capacity:≥400bags/h
Measurement accuracy:士0.2%
Main Characteristics
1 ) With material contact with the device can be made of stainless steel material, in accordance with the requirements of a variety of packaging
2 ) Stepless adjustment of packaging speed and length of bag. Packaging speed and length of bag in the specified range of stepless adjustment. Do not need to replace parts, simple and convenient.
3 ) Photoelectric detection, stable and reliable.
4 ) According to different bags of wood, according to the predetermined temperature, the use of double heat sealing, good heat balance can ensure the quality of the seal.
5 ) Simple operation, convenient maintenance.
6 ) Simple structure, beautiful appearance.
7 ) Light weight, convenient transportation.
8 ) Excellent performance and long service life.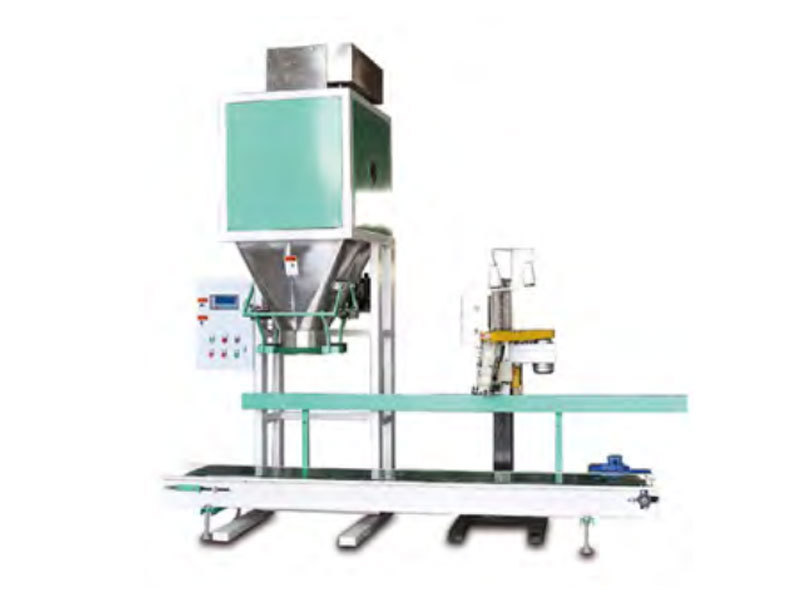 Keywords: Roller press granulator